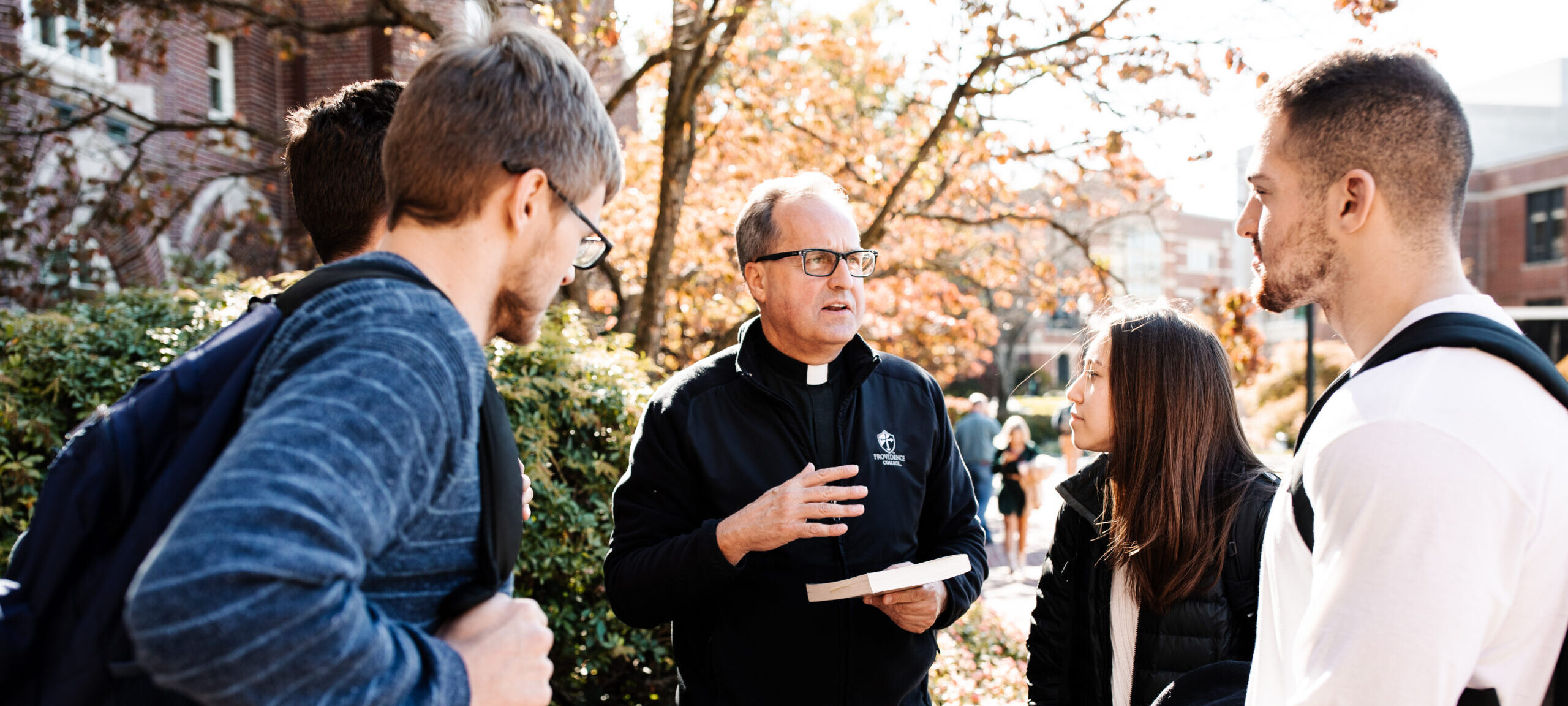 Admission
For admission to the Providence College Graduate History Program, the following are the minimal requirements:
Completed online application and application fee of $65.00.
Bachelor's degree from an accredited college/university with a 3.0 grade point average.
Two written recommendations from at least two individuals well acquainted with the academic ability of the applicant–one letter from a professional historian.
Written statement of purpose no more than 3 pages in length that discusses:
1) Your personal and academic background.
2) Your reasons for pursuing graduate study, and why you have selected Providence College (i.e., research interests, professors, graduate coursework, etc.)
3) How a Master's in History aligns with your career aspirations.
Official graduate and undergraduate transcripts are sent electronically to gradschool@providence.edu or mailed to:
Diana Gingles
Office of Admission
1 Cunningham Square
Providence, RI 02918
Once accepted, students will need to accept the offer of admission in their application portal.
To apply online please follow this link.  Please prepare to upload a statement of purpose to the online application. Recommenders will receive a link to upload their recommendations to our secure application portal, due within 30 days. If you need an extension, please email gradschool@providence.edu.
International students may have additional requirements and earlier deadlines. Please visit our International Student & Scholars webpage for more information about applying to our program as an international student, as well as information about visa applications.