For decades the Providence College Master of Arts in History program has produced alumni who have taken a sweeping knowledge of the issues and events that have defined the ages and put it into practice — in classrooms, courtrooms, and conference rooms. Our comparatively inexpensive and flexible M.A. program offers opportunities for middle and high school teachers as well as those considering the Ph.D. Expert faculty members teach diverse course offerings in small class settings.
Our Curriculum at a Glance
We are pleased to announce our new, modern, and flexible graduate history curriculum. Some alterations of the new curriculum include:
30 Credits / 10 courses
HIS 500: Methodology
Tracks: Thesis Option or Non-Thesis Option
No Language or Comprehensive Exam
Formal Mentoring / Advising with a faculty member
For more information, please follow this link to our degree requirements page.
---
Who are our typical students?
No matter their educational or professional backgrounds, our students are enthusiastic about studying history and understanding its importance to the present and future. They care deeply about reading, writing, and discussing momentous times and events with like minded students and faculty who are devoted to the humanities.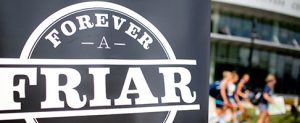 Who are our alumni?
Our alumni have gone on to careers in academia, law, business, and several other fields. Below are a few of our noteworthy alumni.
Emily Dupuis '22G was accepted into the Ph.D. program in History at Boston College
Lawrence Celani '14G was accepted into the Ph.D. program in History at the University of Missouri.
Erik Chaput '04G completed his first book, The People's Martyr: Thomas Wilson Dorr and His 1842 Rhode Island Rebellion. It was published by University Press of Kansas.
Josh Karten '09G, along with his team from Proclamation Ale, were in a recently featured story, "A Beer Lover's Guide: Proclamation Ale," in Rhode Island Monthly.
Dr. Michael Lescault '88G has been appointed as the headmaster of St. Paul's Choir School in Cambridge, Massachusetts.
Scott Molloy '72G continues to serve as a distinguished professor of the Schmidt Labor Research Center at the University of Rhode Island.
---
Graduate Program Newsletters