Graduate History Program
For decades the Providence College Master of Arts in History program has produced alumni who have taken a sweeping knowledge of the issues and events that have defined the ages and put it into practice — in classrooms, courtrooms, and conference rooms. Our comparatively inexpensive and flexible M.A. program offers opportunities for middle and high school teachers as well as those considering the Ph.D. Expert faculty members teach diverse course offerings in small class settings.
Our Curriculum at a Glance
30 Credits / 10 courses
One (1) required course — HIS 500: Historical Methodology
Tracks: Thesis Option or Non-Thesis Option
No Language or Comprehensive Exam
Formal Mentoring / Advising with a faculty member
For more information, please follow this link to our degree requirements page.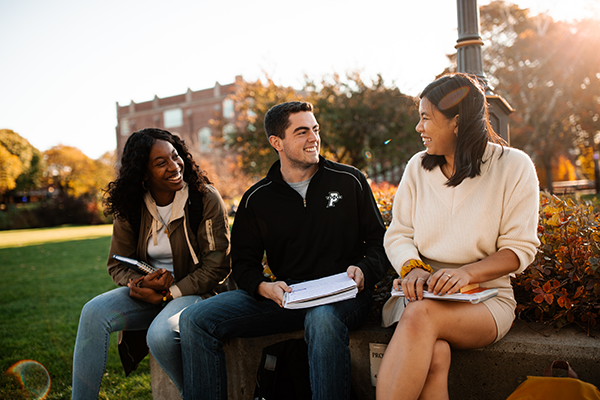 Who are our typical students?
No matter their educational or professional backgrounds, our students are enthusiastic about studying history and understanding its importance to the present and future. They care deeply about reading, writing, and discussing momentous times and events with like minded students and faculty who are devoted to the humanities.
Who are our alumni?
Our alumni have gone on to careers in academia, law, business, and several other fields. Below are a few of our noteworthy recent alumni.
Matthew Lussier '23G was accepted to the Law School at Boston College.
Emily Dupuis '22G was accepted into the Ph.D. program in History at Boston College.
Rebecca Farias '22G was accepted as the 2022 Buchanan Burnham Fellow at the Newport Historical Society, after which she moved on to the Redwood Library as a Circulation Assistant.
Danielle Cabral '21G now works at the Charlton Library of Fall River History at the Fall River Historical Society as an archivist.
Connor Toole '16G was accepted into the Ph.D program in Folklore Studies at Indiana University.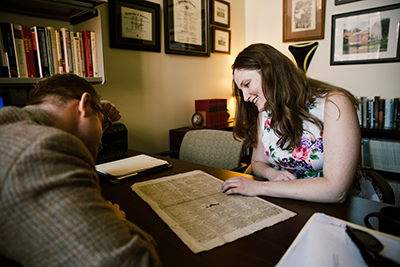 Graduate Program Newsletter Archive
---